On Saturday I *helped my family in their Relay For Life. Unfortunately, my shoes decided to hate on me and give me a blister so I only walked a few laps (BOOO!) but I did donate $50 in the form of a silent auction... and I got...
I am really really excited. I never really splurge on anything and although Eric is great and can give a near professional massage he lives in MD and he is not always very generous on massages. So I can't wait, I want to book this ASAP! :)
Today I picked up some great finds and perhaps I will show them off soon :)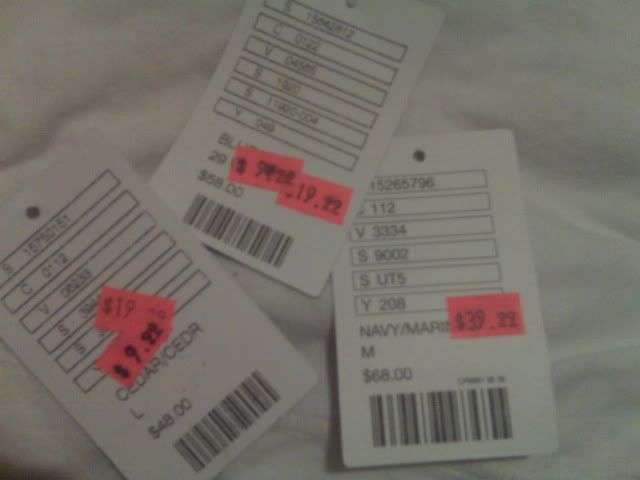 (the $39 was actually $9 as well! yesssss)
Guess where? ;) I even bumped into a new 90210 starlet. I remember years back I bumped into Mischa Barton in the same store! Anyway, four days of work to go then I am off for a glorious
TEN DAYS
while our production office is closed for our summer holiday. Friday I am getting up bright and early and heading up to NorCal to visit my best gal
Hol
 :) I cannot wait to see her! It has been an embarrassingly long time since we've spent any quality time together. Probably March 2006! Super excited to see her new HOUSE!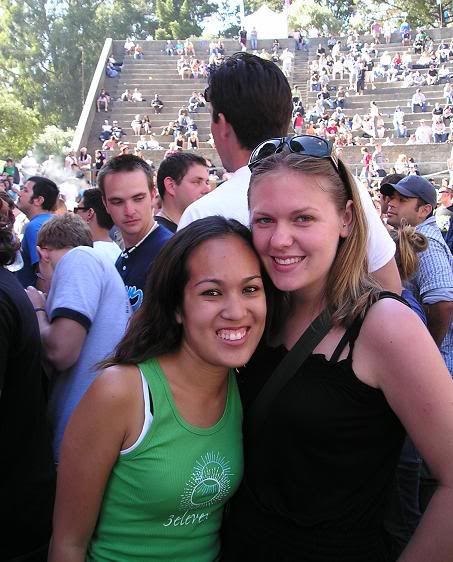 Look at us as babies! 311 tour '04 :)