Just like every girl dreams of Chanel and
Paris
and fashion... I think every lady has a mini girl crush on Miss Deschanel. Including this lady!
I mean how can you not? She's adorable, quirky, fashionable, smart, and she seems super down to earth like she'd be the best gal-pal you could have and loads of fun to be around. I fell for her in
Elf
and even forgive her for
The Happening
. It's alright, I can look beyond that!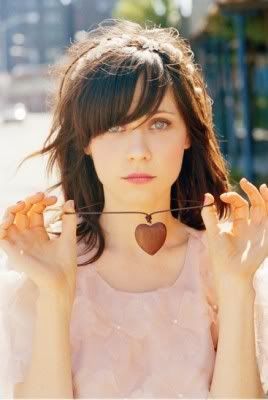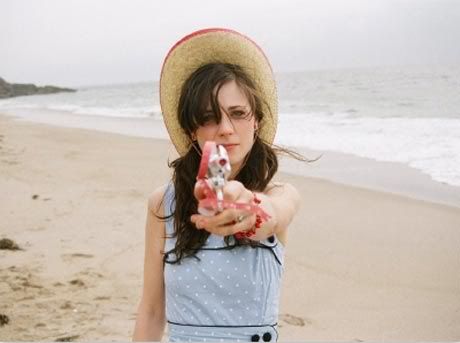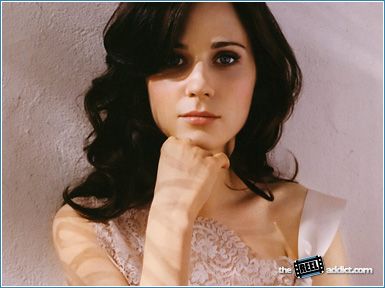 I am very very excited and proud to say that Zooey is wearing my work in her new movie! My boss (
Dominique Cohen
) emailed us all yesterday to say that we need to go see
500 Days of Summer
because Zooey is wearing her designs! It's all toward the end of the movie and we only have ideas of what they used but I am really really excited! I don't think I'll catch it this weekend, prob next weekend so I can make it a movie date with my hunny. 
So do me a favor, look for a long rose gold chain toward the end which she wears doubled, rose gold post earrings (we've heard she wears them
twice
) and also our handbags but that's not confirmed. You can take a peek at our site and see what our bags look like. I am really excited! This is 1000x better than that Neiman's ad that never made it to print!
BTW, click over
HERE!
for a good link to our stuff. It is a little pricey but I can guarantee the work, after all, it is a lot of my craftsmanship. I do most the soldering and set up. As well as general logistics in the designs. 
So please check it out and support! I can't wait to see it!! :)